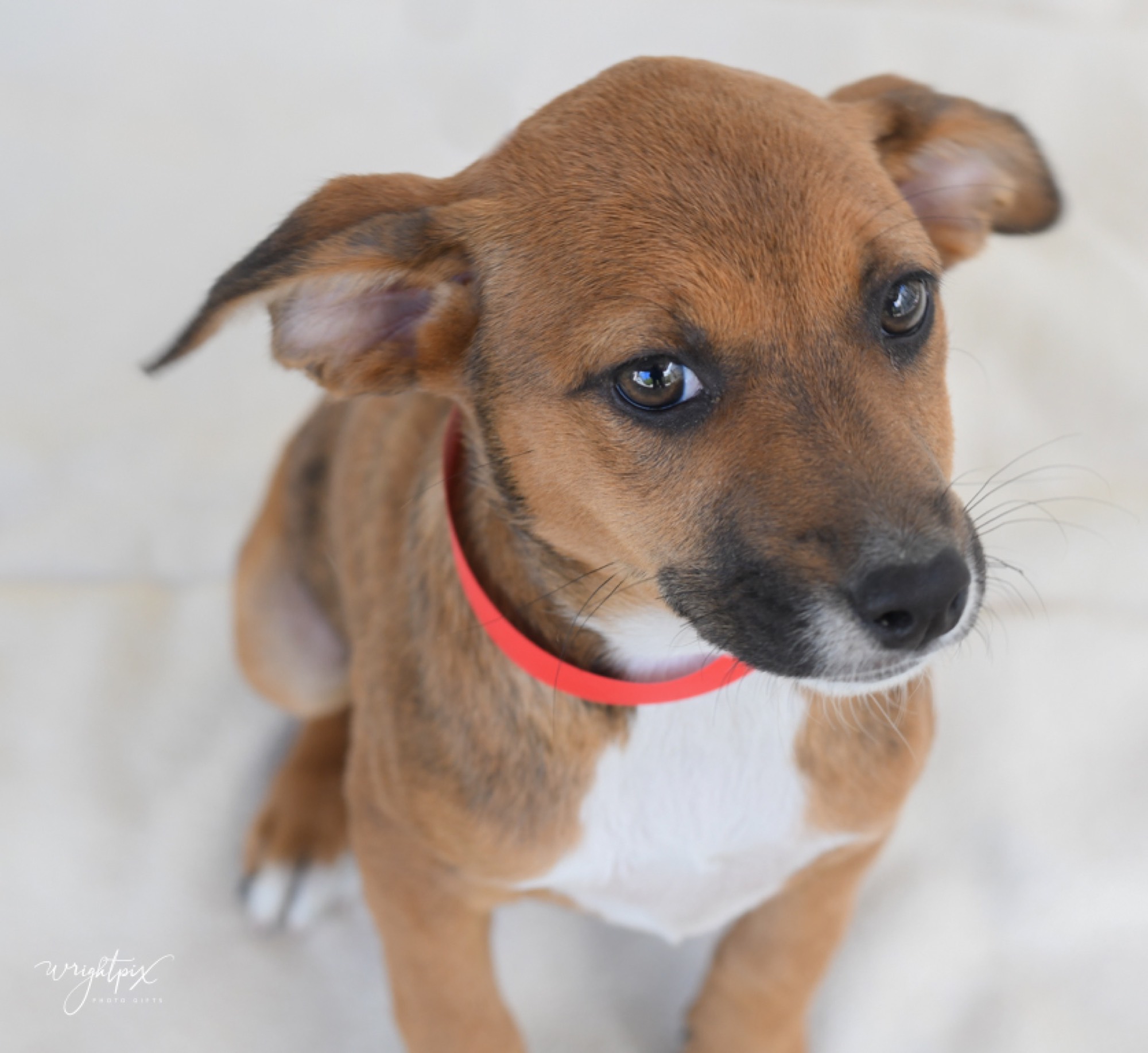 I'm a sucker for wet kisses and wagging tails. Yes, I'm one of those people who goes to a gathering at a friend's home and enjoys hanging with the dog just as much as my friends.
In 2014, I came across a post from Sterling Animal Shelter, Inc. advertising for volunteer photographers. I was a bit nervous because I didn't consider myself a professional. After some careful consideration, I just couldn't pass up this passion-perfect combination of puppies and pix.
I think you'd be amazed to learn exactly how we get these pix. We set up in a tiny room that has a nice set of large windows (a photographer's dream). Our "studio" is a couple of large dog food containers with a backdrop blanket thrown on top, secured with bleach bottles.
Fortunately, I have a "Sterling angel" help me, who fetches the pups from their kennels and helps me pose them for their 15 minutes of fame. What does that mean? Squeaky toys, crinkle toys, whistles, whimpers, click and clacks, banging doors, squeezing of plastic bottles. We're constantly on the move, lying on the floor to get nose-to-nose with the pup, or hovering overhead to get that marble-eyed "please take me home" look.
It makes me extremely happy to capture all those puppy eyes, so families looking to adopt can experience that "love at first sight" feeling by seeing my photos on the Sterling Animal Shelter website.
I might add that our current family pup, Sunny, came from Sterling. We picked her up on a snowy March morning in 2008 when she was only four months old. It warms my heart to be able to give back to Sterling in this way because the enormous joy Sunny has brought to our family is immeasurable.

"Giving is just as much fun as receiving."